High winds threatened to spoil an otherwise perfect day for rocket launching.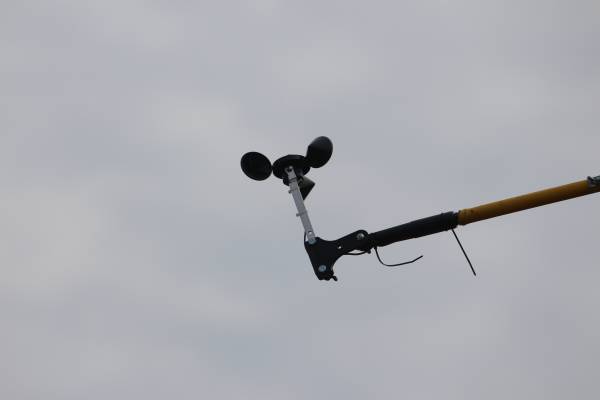 But, we monitored the wind speed and launched during the pauses between the gusts.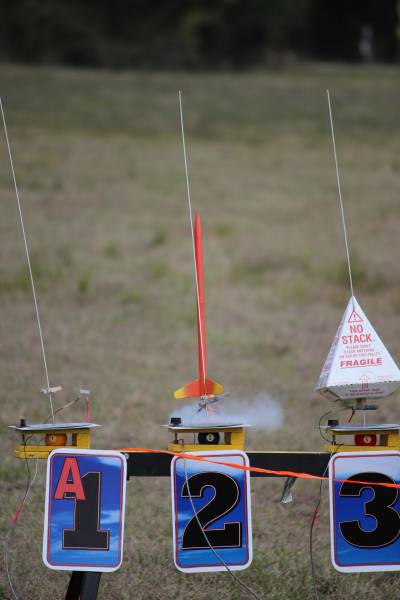 Tom tested the winds by flying his Lawn Dart.  It landed not too far from the launch pads.  Then Tom flew his latest creation, No Stack.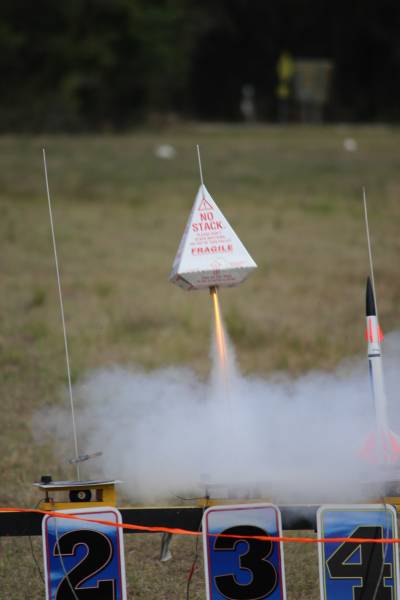 Tom's cardboard creation performed a few aerobatic loops after leaving the launch rod.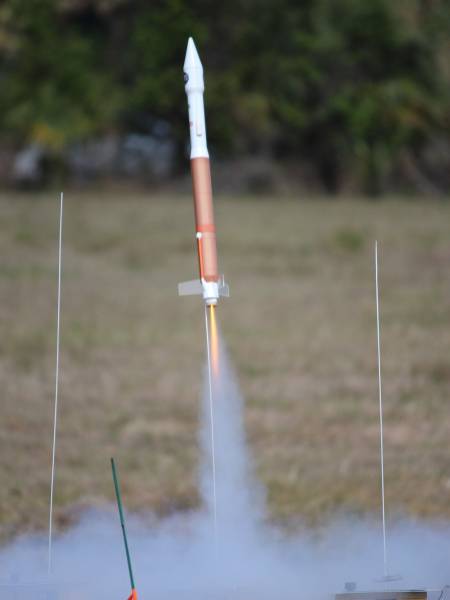 Between the gusts of wind, Carl Campbell snuck a few launches of prototypes for upcoming scale kits from DFR Tech.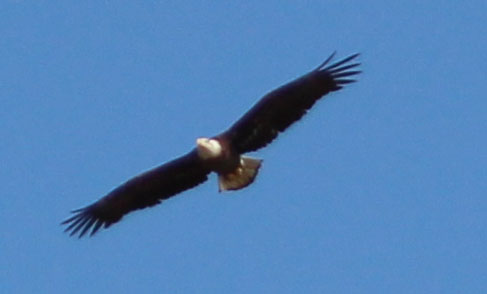 We were once again visited by an eagle which accompanied a flock of turkey buzzards circling over our launch site for a few minutes.
Ton Tweit launched his FlisKit's Nell twice. The first time, the igniter leads caught on the bottom of the rocket and it barely left the launch rod.  The second time, it flew well on a B motor.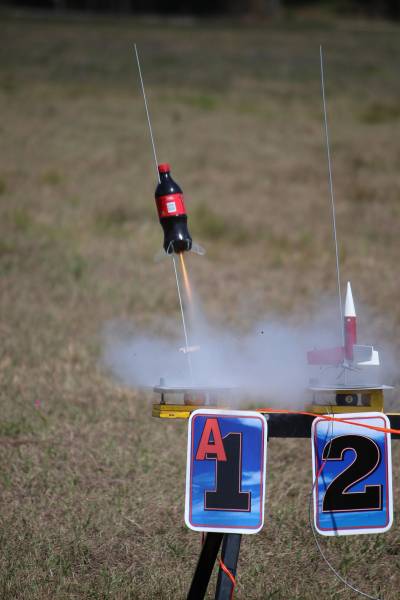 When I first saw the new little plastic Coke bottles, my first thought was … that would make a neat rocket.  Someone else had the same idea, but actually did it.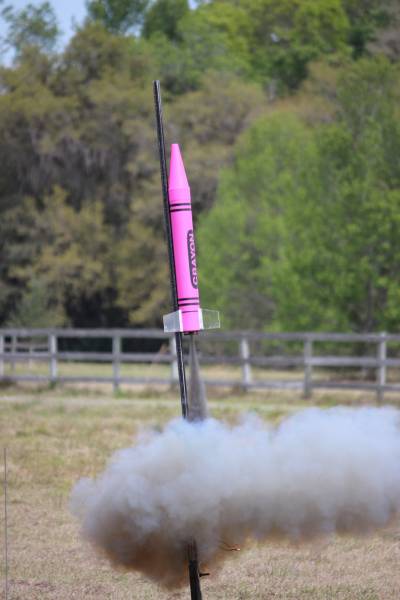 Tom T's Pink Crayon was not the last launch of the day, but Bracha, Oscar, and I had to leave a little early, so it's the last launch we saw.
You can view the rest of my photos of the March ROCK Launch in the RocketReviews.com Photo Album.