After a couple of scrubbed launches due to dry weather, ROCK returned to fill the skies with rockets in June.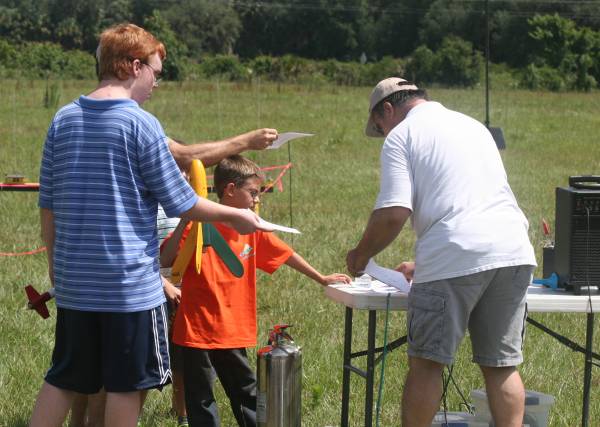 Flyers were anxious to turn in their flight cards and take their rockets to the launch pads.
One of the first rockets to fly carried a passenger – a single Love Bug.  I'm not sure I've ever seen one fly solo before. I don't think I've seen one do anything solo before.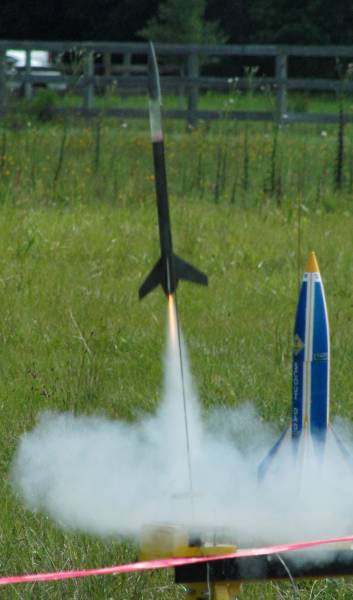 In spite of the very hot weather, we had a number of people show up to fly a variety of rockets including some cluster-powered birds.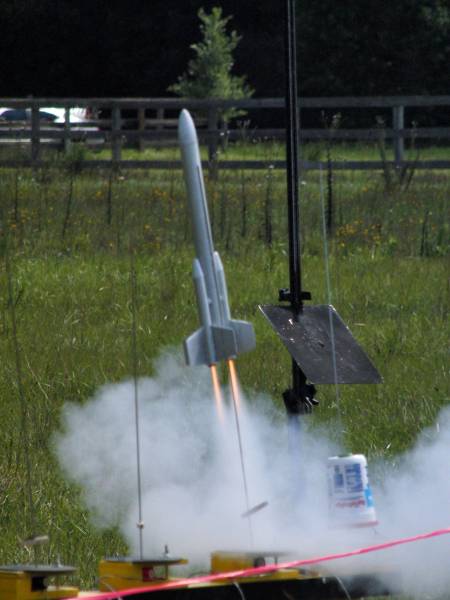 Some odd-rocs also flew including an homage to my favorite sandwich, the Fluffernutter!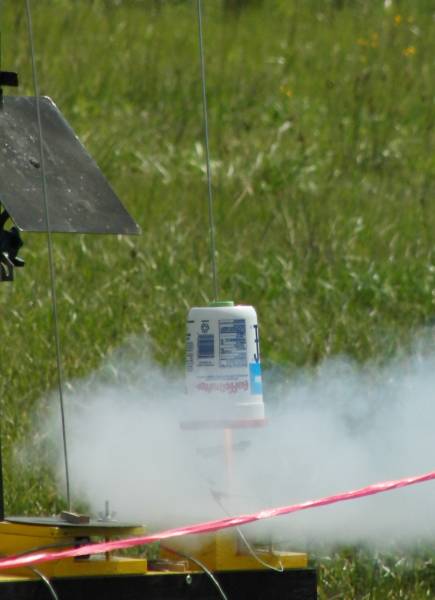 Tom Tweit, who I met at the Maker Faire, showed up and launched one of his crayon rockets.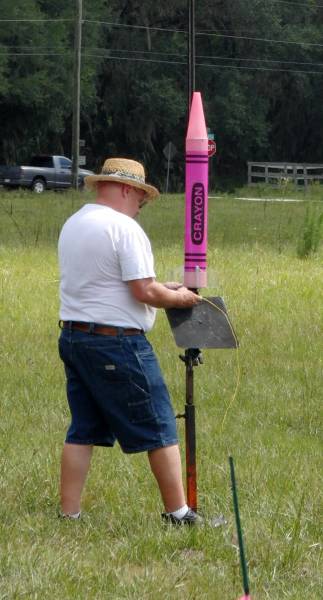 One of the rockets landed inside our JonRocket.com trailer.  I gave the owner a good deal when I sold it back to him.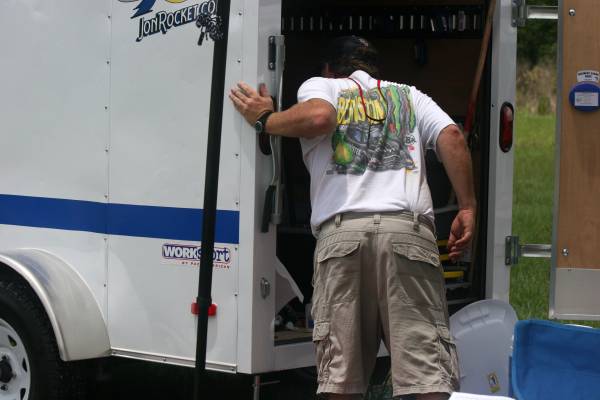 As the skies grew a little more cloudy, Tom Tweit launched his Bull Pup.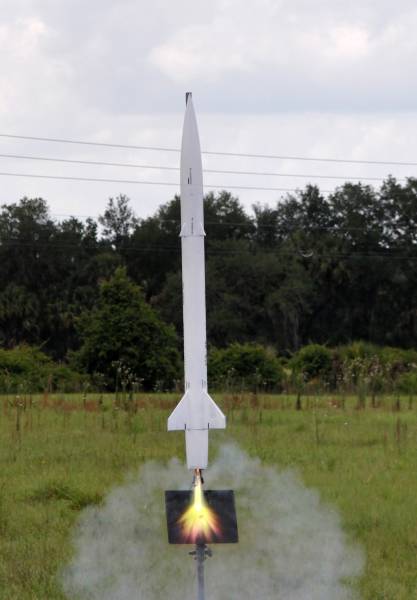 Additional photos of the June ROCK launch are in the June 2012 ROCK Launch Photo Album at RocketReviews.com.