For the first time in a while, it was not too hot, too windy, or too cloudy on the first Saturday of November as ROCK held its monthly model rocket launch.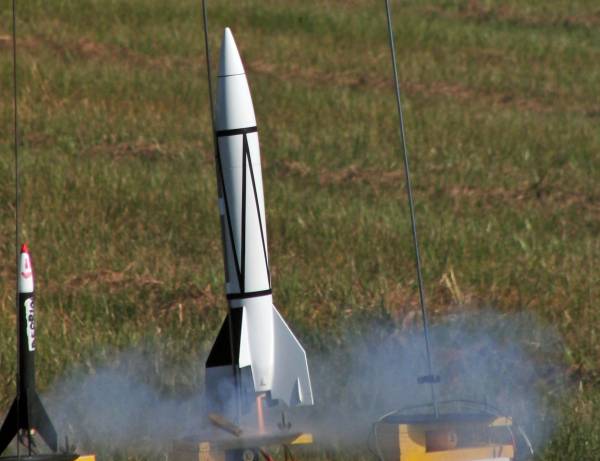 Chris Michielssen flew his well-crafted Estes V-2.  Unfortunately, the scale model ended up in the top of a tree, far out of reach for recovery.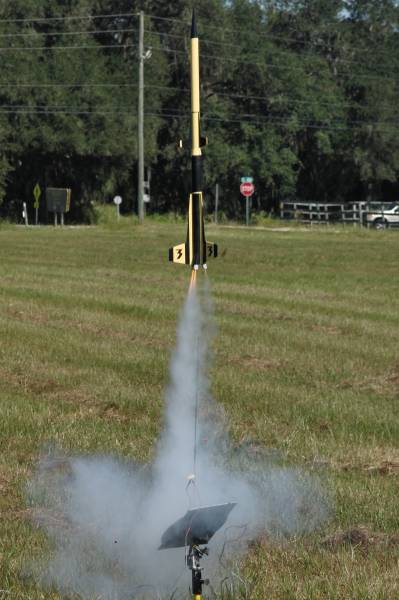 A FlisKits Tres turned in a great flight on a cluster of three canted motors.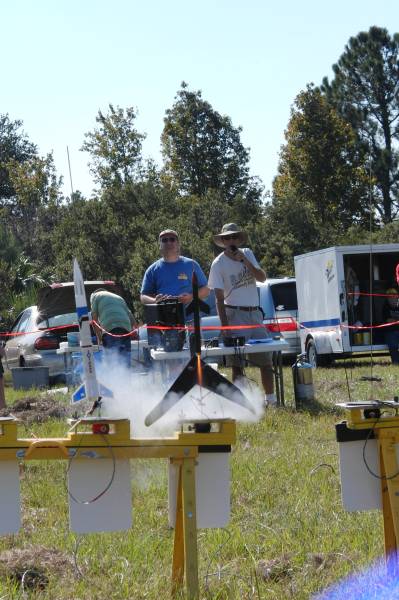 Tom's vintage Nighthawk flew a couple of times. During the first flight, the booster tangled with the glider. But, the second flight was perfect with the rocket transitioning cleanly to the glide phase.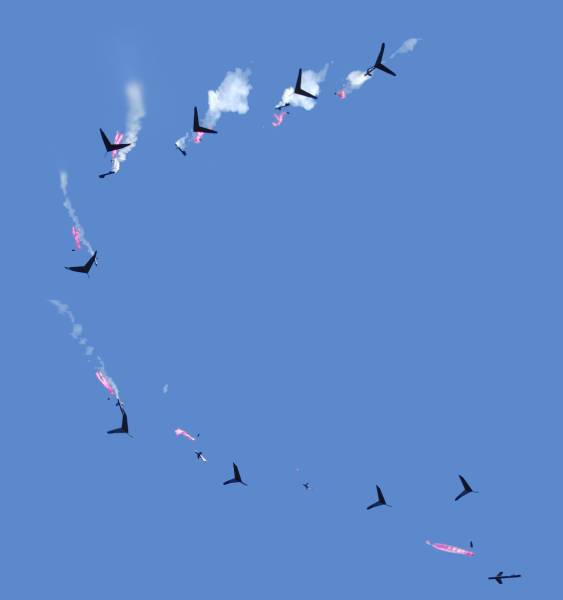 We had a good turnout with lots of kids participating.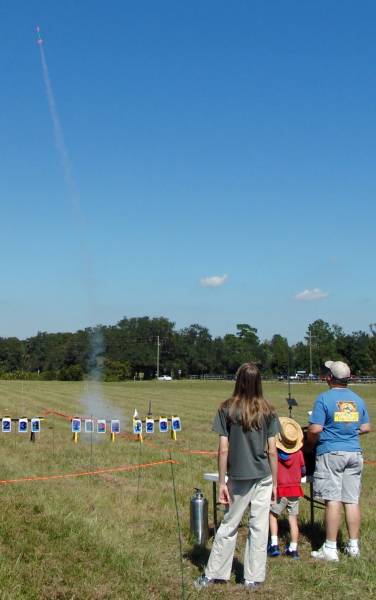 Please visit the November, 2012, ROCK Launch photo album at RocketReviews.com to see the rest of my photos of the launch.