Light winds produced a good day for flying rockets as ROCK held its monthly launch on July 7.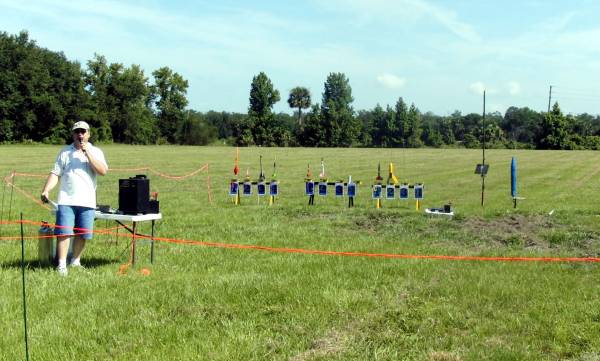 Brian delivered the safety briefing then announced the first flight.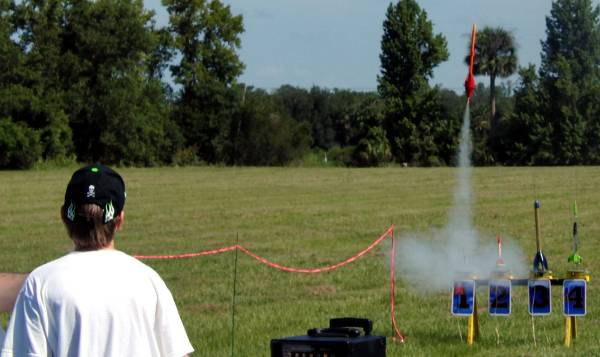 The two-stage Estes Solar headed straight up.  But, just as the first stage motor burned out, it …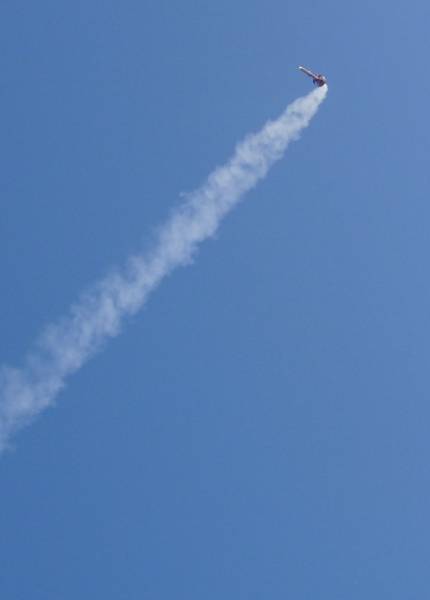 … took a sharp left turn.  Then ….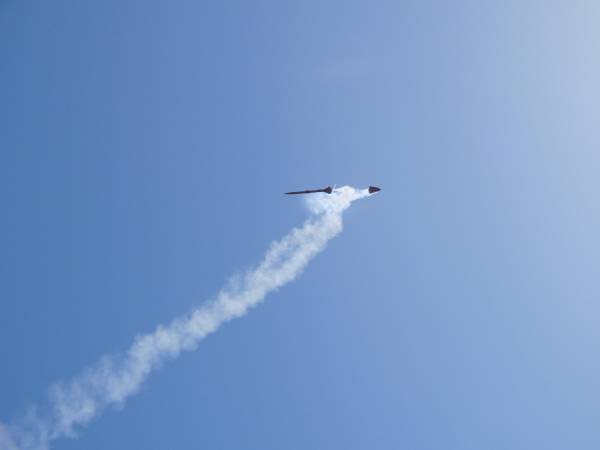 … the second stage motor fired sending the two stages off in opposite directions.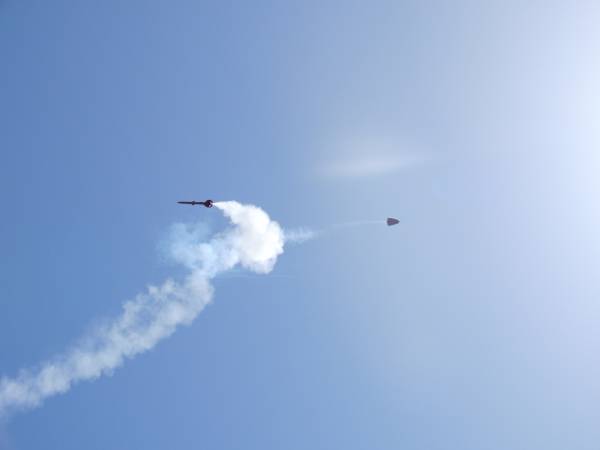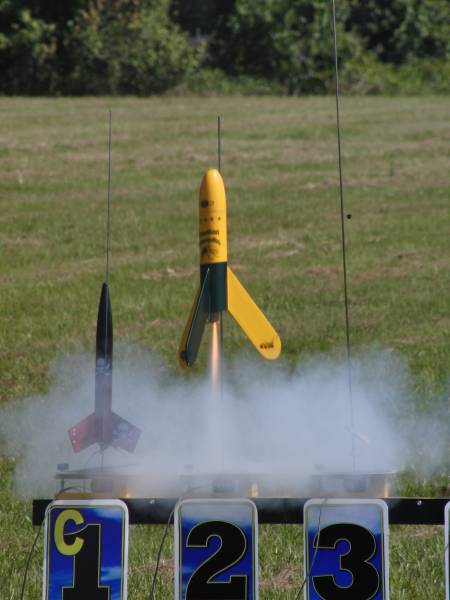 Our launch pads sported new number signs designed and printed by Klages Kreations and donated to the club by Bracha and I.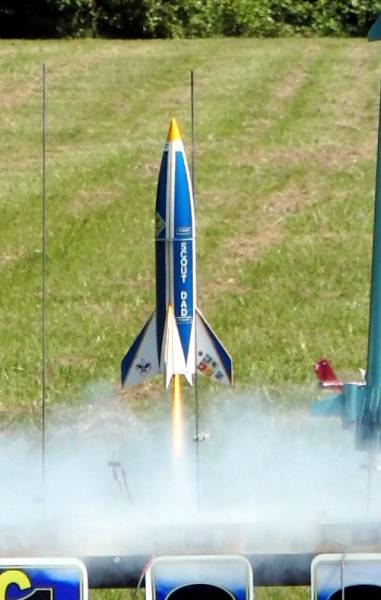 Several Big Daddy rockets took to the sky including the "Scout Dad" and the …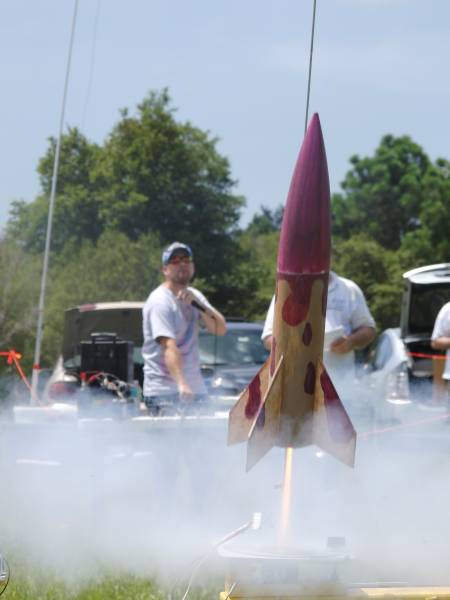 "Peanut Butter and Jelly."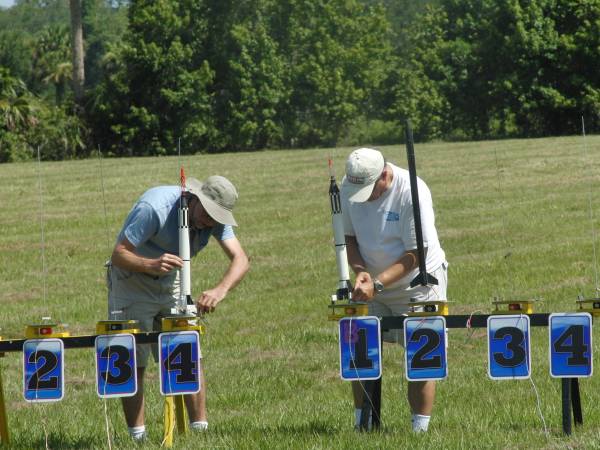 Two scale Mercury Redstone rockets flew; one right after the other.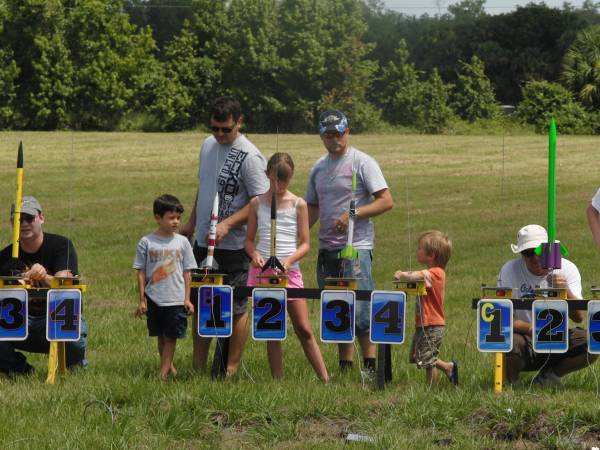 Please visit the ROCK Launch Photo Album at RocketReviews.com to see more photographs of the July ROCK launch.